Arranged rum Strawberries Rambutan Vanilla Yuzu
Ingredients for 0,75 l of rum:
• 2 Gourmet Black Madagascar vanilla beans
• 250 grams of strawberries
• 25 cl of water
• 150g Muscovado sugar
• 75 cl of white rum at 50° C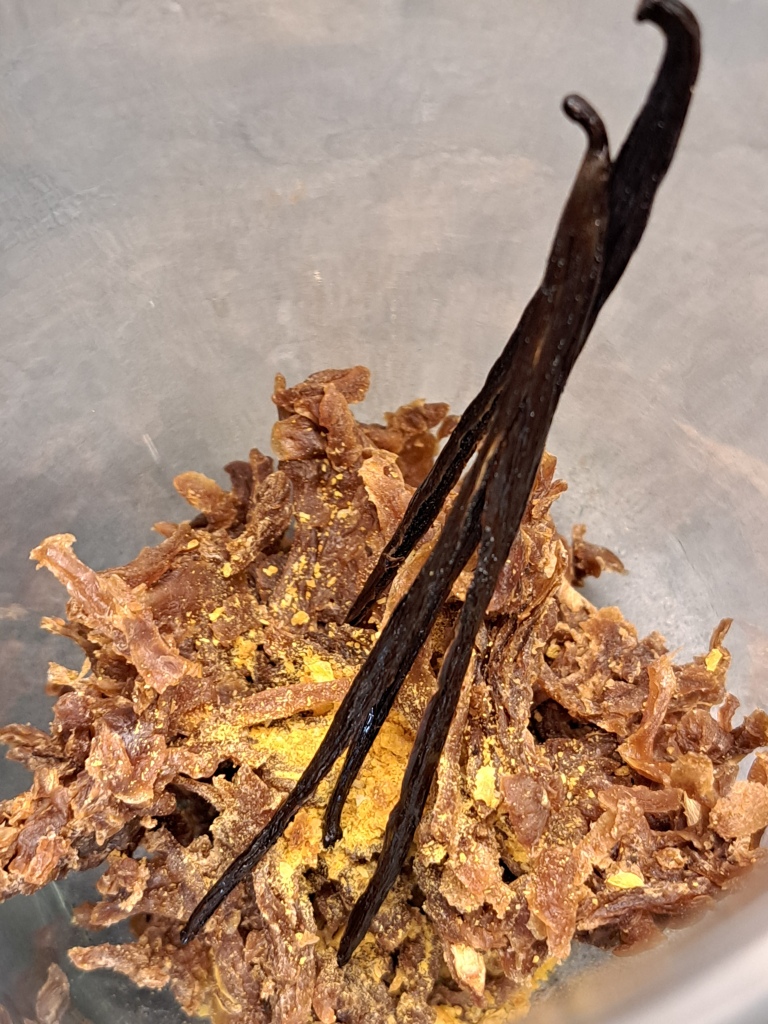 Split the vanilla pods in half lengthwise.
Cut the strawberries into quarters.
Prepare a syrup with the water and Muscovado sugar.
Place the ingredients in a jar.
Pour in the syrup and add the white rum.
Leave the preparation to rest for 3 to 4 months.
Taste the preparation regularly to see if it evolves to your taste.
Strain the mixture and put the vanilla pods back into the bottle.