All you need to know about frosted vanilla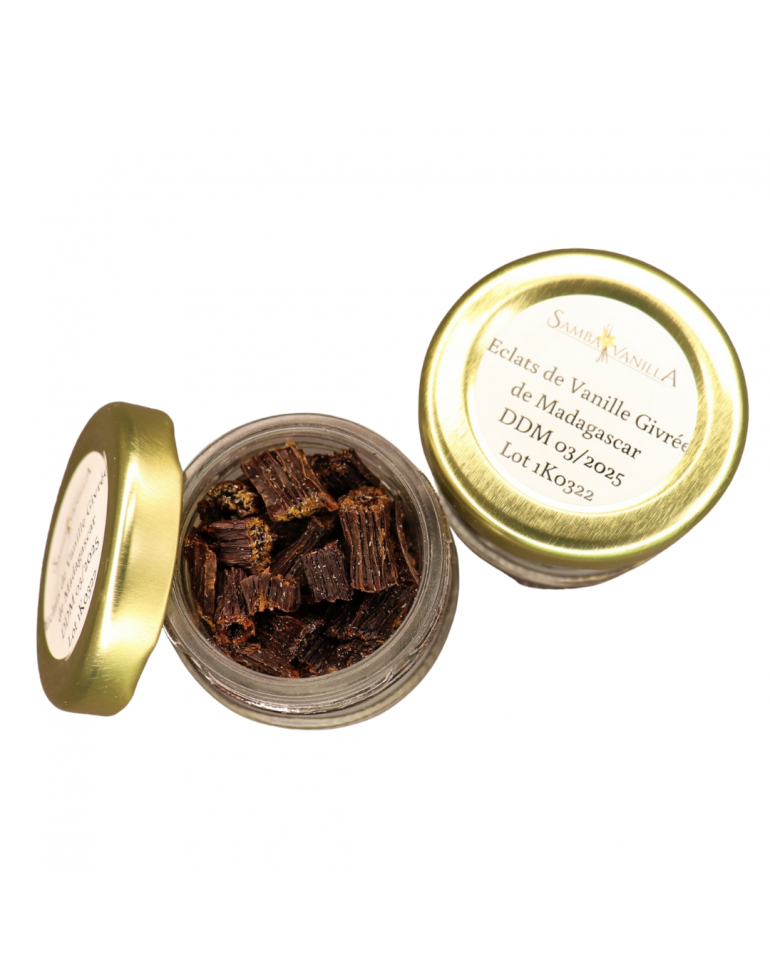 Frosted vanilla is the most intense and delicately flavored vanilla in the world. Unlike the pods that are used in culinary preparations, the frosted versions display white crystals of vanillin, in a completely natural way that appear during the refining of the vanilla. Frosted vanilla is the result of a long process that starts with the selection of the most mature pods in the plantations. Then, during the refining process, the vanillin concentration will gradually increase until the vanilla pods are saturated. Crystallization is the result of excess vanillin which begins to appear after several months of ripening the pods. We then see small white filaments appear on the surface of the pods to form small crystals of pure vanillin.
Sambavanilla have worked tirelessly with the local production teams in Madagascar to develop a sector of excellence that will lead to the production of these frosted vanillas.
Why should you go for frosted vanilla?
Frosted vanilla is known to have much more gourmet notes than traditional vanilla pods. The crystals are similar to vanilla essential oil. And if you choose a pod that is both frosty and fresh, the explosion of flavors is even more incredible.
Like fresh vanilla pods, frosted vanilla can be stored in tubes or small glass jars, in a dry place, protected from light and air. Moreover, to allow the crystals, the famous frost, to develop, we strongly advise you to keep your vanilla in a very dark place. Its taste will only be better.
Sambavanilla, can offer frosted vanilla chips that come from bourbon vanilla pods identical to those that can be found in Reunion. These products offer the same vegetal and fruity flavors with caramelized notes as traditional vanilla pods, but their advantage is that only 3 or 4 shards are enough to replace a whole vanilla pod, so concentrated are they in aromas.
To obtain frosted vanilla chips from Madagascar, we invite you to visit our website and place your orders.