First harvest of green vanilla for the 2020 season
Sambavanilla team is proud to present the first vanilla beans from the 2020 harvest. The opening of the green vanilla harvest campaign started end of May in the coastal areas and will continue until October for the areas mountainous. This year, nature has been generous and the volumes harvested are significant.
Vanilla: a long process from the plant to the plate:
The harvest of green vanilla is the result of almost 9 months of work and we would like to thank the producers who are committed to working with us to produce quality pods while respecting nature and people's rights. The beans picked at maturity will then be able to offer the maximum of aromas after a preparation process of at least 6 months.
Madagascan vanilla is harvested only once a year. If you wish to know the stages of preparation of vanilla we suggest you to rediscover the article published a few weeks ago: "The method of artisanal preparation of vanilla - from field to plate"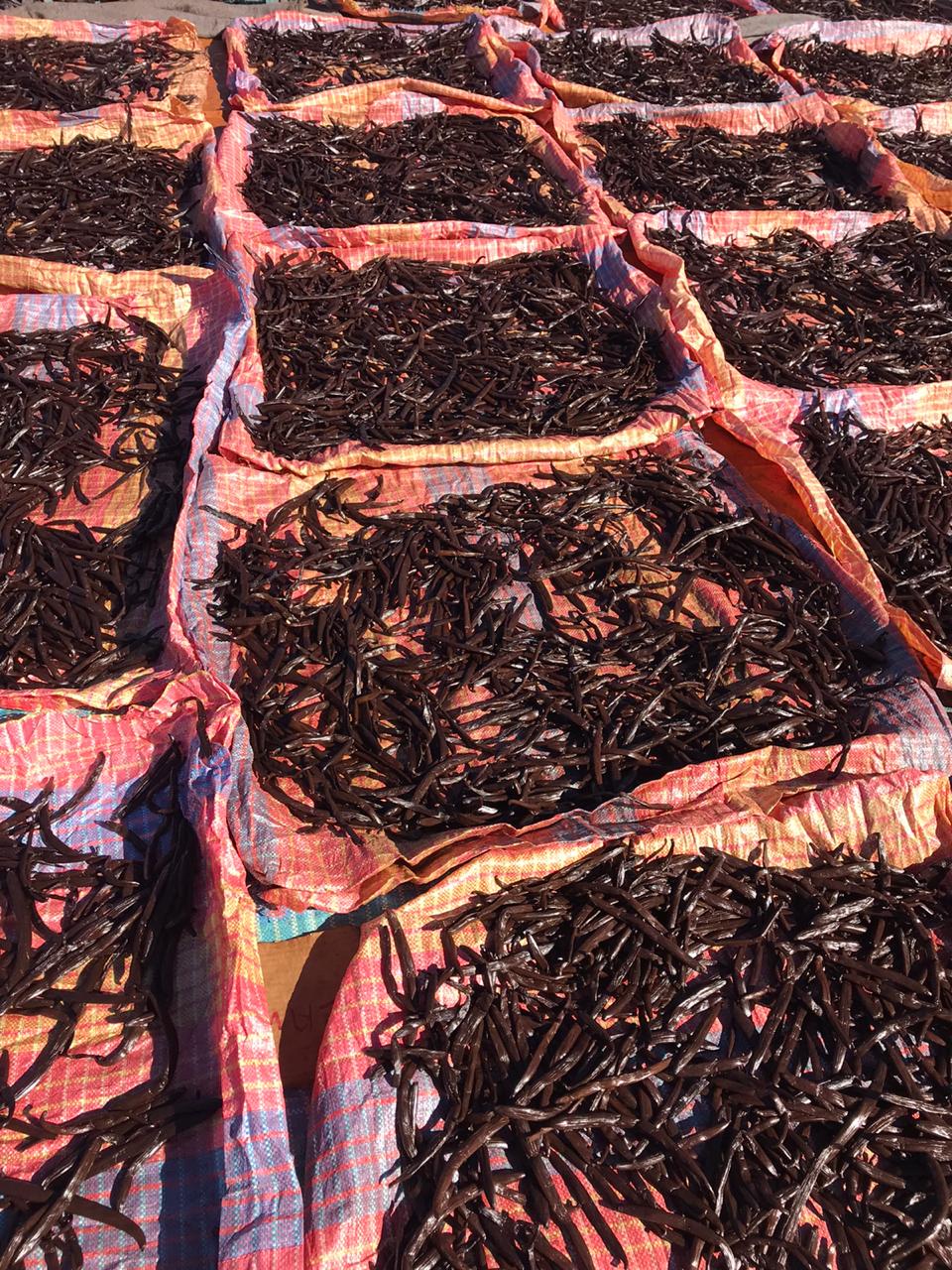 Devotee to quality products and short circuits, Sambavanilla endeavours to be as close as possible to producers to guarantee you impeccable service. The Coronavirus crisis has disrupted usuazl prazctises and Sambavanilla has adapted to keep in constant contact with the teams on site.
This green vanilla that Sambavanilla has selected is Bourbon vanilla that you will find in our sambavanilla.com shop from next December.
It takes about 6 months to transform and refine the vanilla before it can be used.
Natural vanilla is back:
With a generous harvest, we hope to see a strong return of natural vanilla to consumers' plates. In recent years following the surge in vanilla prices, we have seen manufacturers abandon natural vanilla to make way for much less natural aromas. With a return to more reasonable prices, we hope that bourbon vanilla will gradually regain its place in everyday consumer goods.
Sambavanilla works continuously to offer you the best vanilla, but also vanilla powder, seeds and natural extracts.
While waiting for the 2020 harvest, we are providing you with our entire range of vanilla products from the 2019 harvest in our "vanilla" section.
Feel free to contact us if you would like more information.